Songs for children that parents love too.
From learning songs for littles to fun family jams and soothing lullabies, Claudia creates music about all the seasons of childhood. Nature's rhythms from the garden to the ocean, growing up with kindness and values, and why exactly a parent must never tear down a living room fort on the day it was made.
In Claudia's collections, listeners will find melodies for the most critical audience of all: children and the grown-ups who care for them.

This is music for kids that engages their curiosity, emotions, and zest for life and also doesn't drive their parents bonkers. Music for learning, playing, dancing, and quiet times. Carried on warm, uplifting harmonies, her songs are like a warm hug in sound that sets imaginations free.

"Music is such a powerful force in helping to calm and regulate children's emotions and engage their curiosity and imagination.
I try to write songs that might be helpful for families and teachers. For anyone looking for a sense of wonder, fun and enchantment and are just amazed like me by the incredible beauty that exists in this world if we only stop and listen."
This is Claudia
Claudia's superpower is finding the music in life's ordinary and everyday experiences as a parent of small children, and being able to listen and write from a child's point of view.
Back in 2006 she found herself walking circles around the block trying to get her fretful baby in his pram to go on earth to sleep, wondering what in all wonder she had got herself in for. This was a far cry from life as a burgeoning songwriter with an album under her belt with dance music act Substax, playing nightclubs and generally aspiring for bigger stages and world tours. Cue nappies and nightlights.

She pivoted to quiet humming, tuneful shushing, coffee group voice-noting and napkin scribbling. Throw in a few midnight recording sessions (ok maybe a lot of these) and the rest is... little wild music!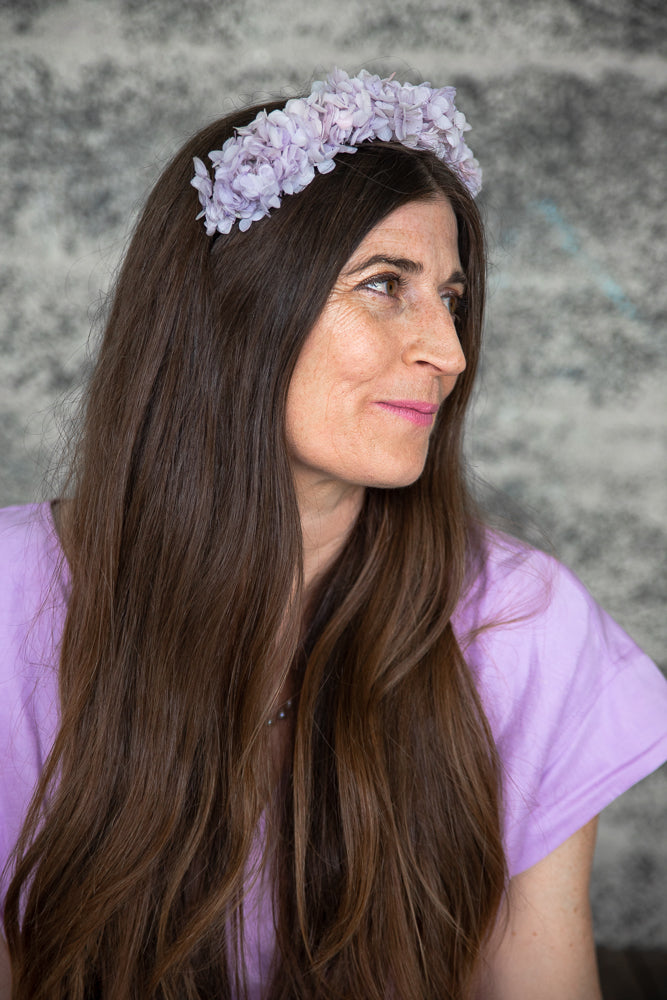 Since then, Claudia's kid and parent friendly melodies have travelled far and wide. Her work has been included on radio shows and editorial playlists with the best of current songwriters for children and is highly recognisable for its hummable tunes and warm acoustic feel. She reaches thousands of listeners across the various music platforms and gets feedback daily that her music has helped soothe and spark curiosity in little ones from Alberta to Amsterdam, Christchurch to Cambridge, Sydney to Seattle and many more places besides.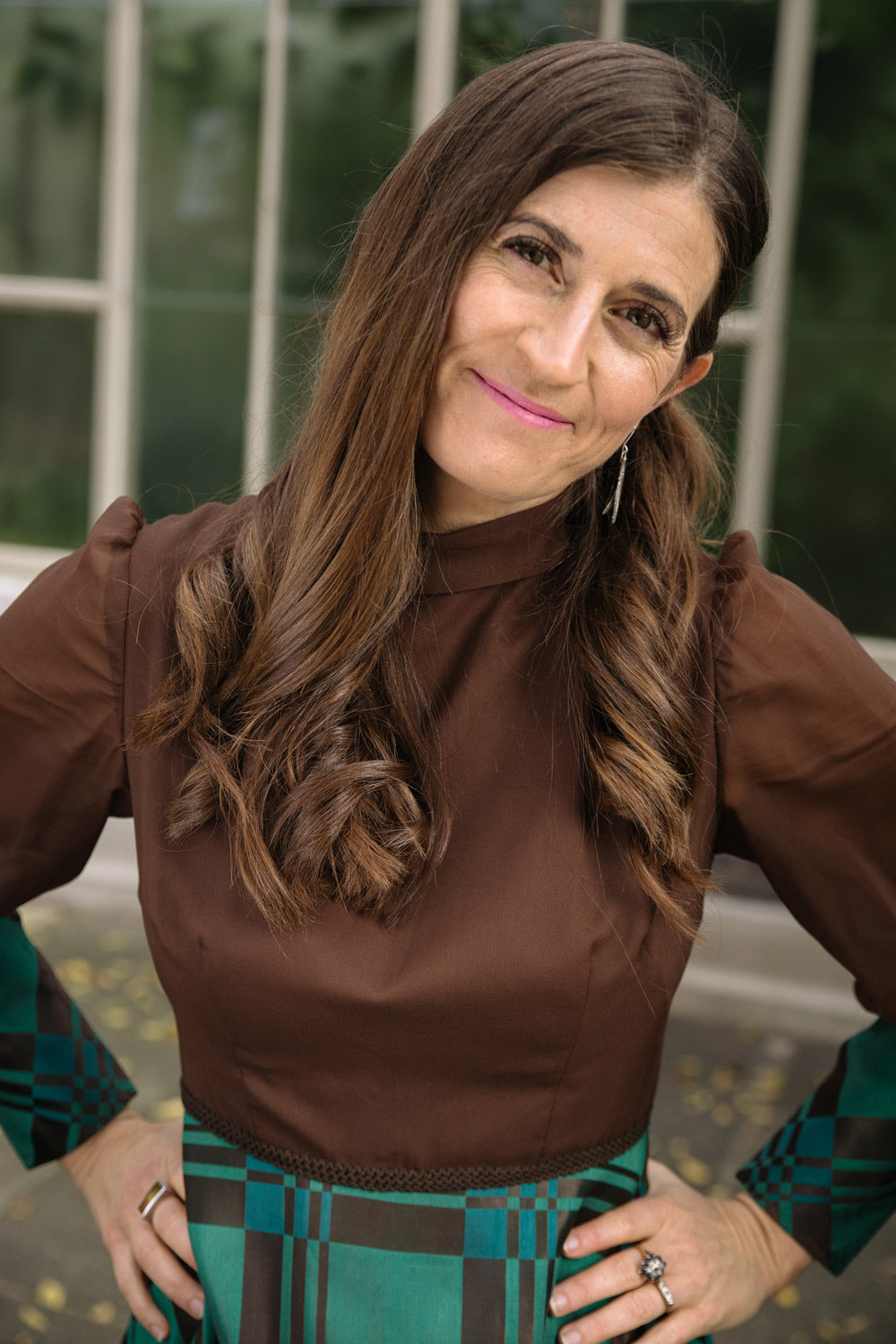 You can hear her featured on kindie radio shows such as (NZ) bFM Kids Show, Suzy and Friends, The Kids Mix with Kath Bee, Space Station Kiwi, The Kids Are Alright, Radio Lollipop, Radio For Kids, (USA) The Saturday Morning Cereal Bowl, Radio Active Kids, The Children's Hour, Hilltown Family Variety Show, Spare the Rock Spoil the Child, (AUS) Kinderling, ABC Kids Listen, Funky Kids Radio (Europe ) Radio Kuken, KESS Kinderradio (South America) Radio Pirinola and MORE. She is totally thrilled when she has had her work featured in places like Geekdad, Rockmommy, Prism Reviews, Electric Kids Music, Kids Rhythm and Rock, Music.net.nz, NZ Musician, Betty Zine and The Natural Parent Magazine.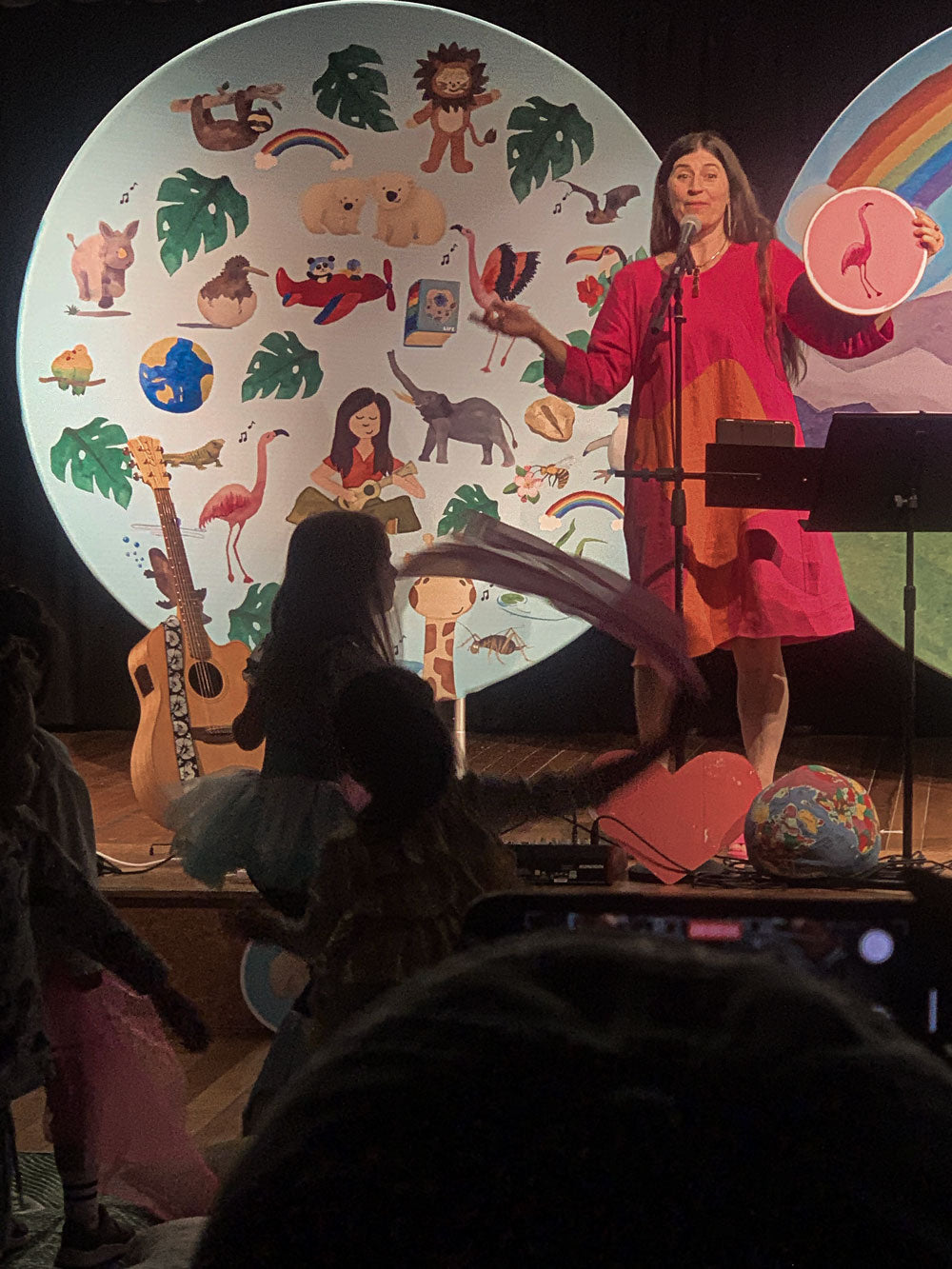 Claudia has performed for everything from cosy small group musical mat times and storynights, to school assemblies and fairs, to larger scale festival shows at events like Auckland City Limits, Auckland Folk Festival and Music in Parks.
Show Options & Bookings
Catalogue
6 full length family music albums
2 Christmas EP's
11 singles (because sometimes you just get an idea and have to run with it, quick!)
3 digital songbooks to accompany the most recent albums.
A series of animated music videos in collaboration with illustrator Kitty Wade
11 co-writes - with Itty Bitty Beats, Benny Time, Marsha and the Positrons, Levity Beet, Kath Bee, and Music with Michal.
Features on songs (vocals/harmonies) by Tallest Kid in the Room, Young Folkies, Kelli Welli, Pez al revés, Yeah Nah, Jumping' Jamie and Tiptoe Giants.

Credits
Collaborators on her kids music projects include:

Producer - Tom Fox at The Sound Room
Single - Making My Way, Albums - Little Wild Christmas Vol 1, Little Wild Universe, Sing Through the Year, Sing for the Sea, Sing for the Earth

Producer - Dean Jones at No Parking Studios
Latest album - Firefly

Producers Bruce Lynch and Andy Lynch
Album - Little Wild Lullabies

Producers - Victoria and Andrew Knopp
Singles - Look Up, Slow Down, Everyday Heroes, Round Robin, Little Robin, Little NZ Birds, Tara Iti, Bunnies in the Bath, Rainbow Fish, Party, Friendly Monsters, Leaf Skeletons

Producer - Levity Beet
Single - Spooktacular!, EP - Little Wild Christmas Vol 2
Illustrator - Elise De Silva
Sing Through The Year, Sing for the Sea, Sing for the Earth

Animator - Kitty Wade
Animated video series 'Penguins'
Author - Melissa Gunn
Songbooks - Sing for the Sea and Sing for the Earth

Photographer - Michelle Sokolich

Photographer - Charlie Rose Creative

Photographer - Maddy South

Claudia is grateful to New Zealand organisations NZ On Air Music (New Music Kids fund) and Creative NZ (Arts Grants and Capability Grants) for their support with her career development.
Choosing a selection results in a full page refresh.
Opens in a new window.