I've been told my shows are 'captivating' and 'mesmerising' but I promise I'm not trying to hypnotise your children, just share the joy of music and all that good stuff.
To be honest I always lose track of time too when I'm in the moment, and would be happy to sing all day, especially when the kids join in! We find it works best to cap most children's performances between 25 minutes to 45 minutes, so for some events I'll do several shorter performances spaced out through a day.

I have experience performing for kids and families at:
Music Festivals
Libraries
Community fun days
School fairs
Virtual school visits
School Assemblies
Theatres
Preschool mat times
I am also a video editor and graphic designer, and for my album launch events I have customised both digital backdrops and printed banners and visuals to enhance the stage and the experience. Talk to me about your vision and I'd love to help bring it to life.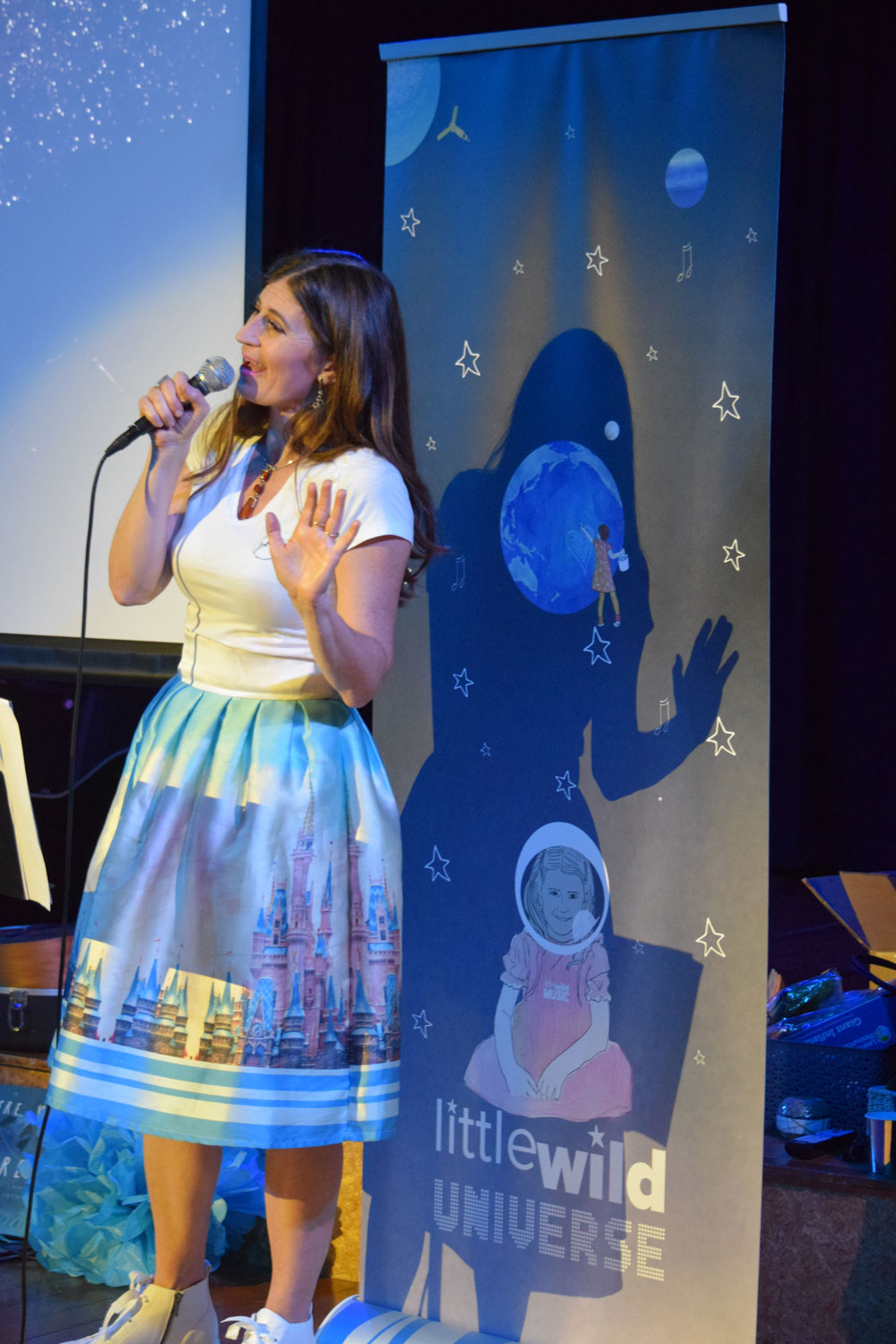 Types of Shows
Interactive music and movement sets for littles
Stage shows
Storynights - evening show with book reading, sleepy songs + milk and cookies
Themed sessions with topics from the little wild music catalogue such as space and stars, earth conservation and wildlife, ocean conservation and marine life, our native birds of Aotearoa, nature play, managing our emotions and more.