Claudia Robin Gunn
Regular price
Sale price
$13.00 USD
Unit price
per
Sale
Sold out
Discover the stars from the safety of Planet Earth. Little Wild Universe is an out-of-this-world album of family music for beautiful minds. You're invited on a musical rocket ride through the solar system.

Credits

Composed by Claudia Robin Gunn
Produced by Tom Fox at The Sound Room
Funded by NZ On Air Music
Share
View full details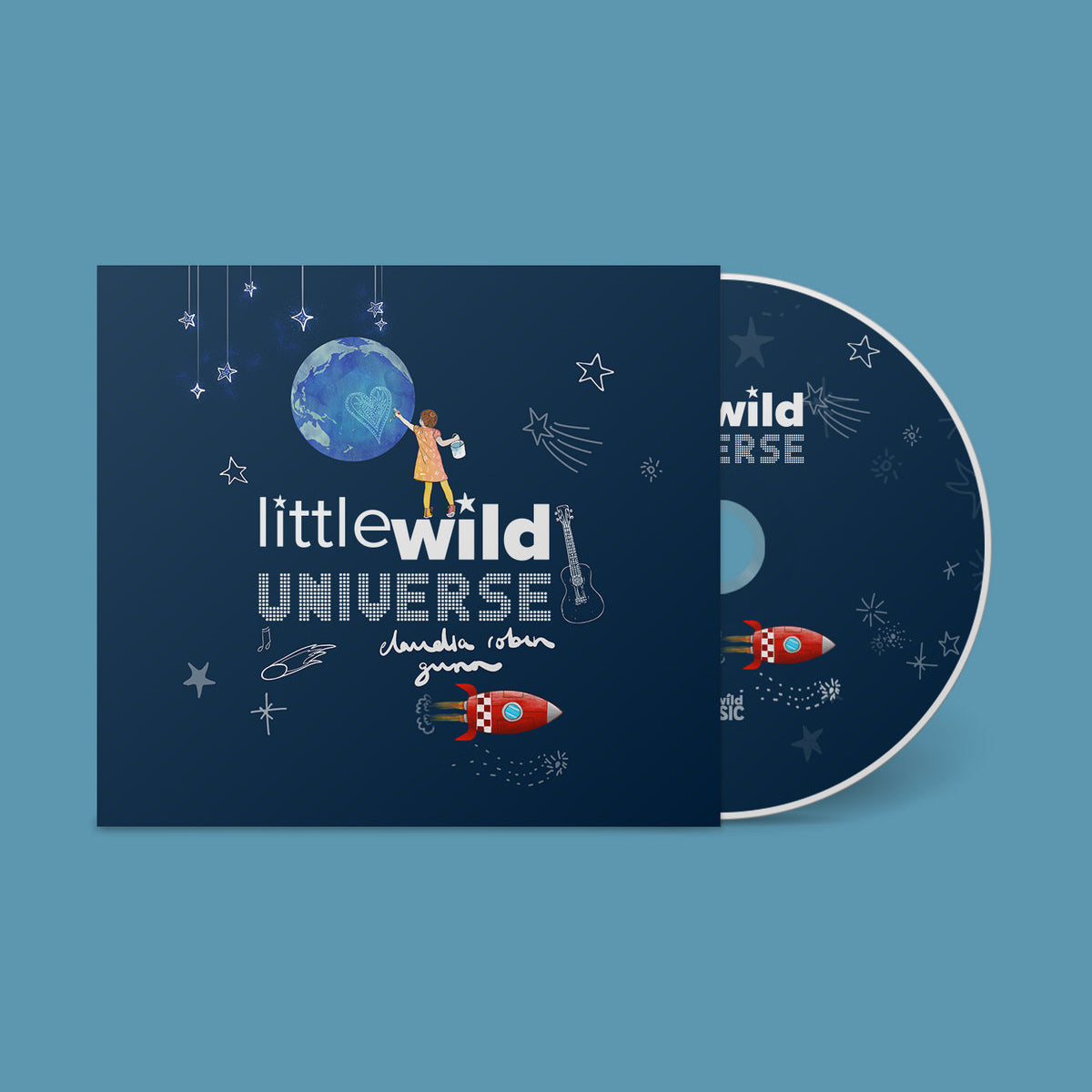 Tracklist

1. Like An Astronaut
2. How Far is a Lightyear (Solar System Song)
3. The International Space Station Band
4. Rocketride (Kiwi Kids in Space)
5. Earth Sweet Earth
6. Pluto We Heart You
7. Lunar Oceans
8. Stars Dreaming of Stars
9. My Name is Juno Hello Jupiter
10. Curiouser (The First Women on Mars)
11. The Big Picture
12. The Milky Way
13. Parallel Universe
14. Explorers
15. Dark Skies

About Little Wild Universe

Honouring kids' evergreen curiosity about all things stars and space, kids can learn the names of planets in our solar system, be introduced to the small dwarf *planet with the big heart, meet the tiny but mighty solar-powered spacecraft orbiting Jupiter, and be encouraged to ask big questions about what lies beyond (and how we can protect) our tiny blue dot.