Claudia Robin Gunn
Regular price
Sale price
$8.00 USD
Unit price
per
Sale
Sold out
You're invited on a musical rocket ride through the solar system. Sing along with all the instrumentals for this album of space lullabies. Little Wild Universe is an out-of-this-world journey of family music for beautiful minds.


CREDITS

Songwriter/Vocalist: Claudia Robin Gunn
Featuring Guest Vocalists: Little Miss Ann, Suzi Shelton (track 2 - Colours)
Producer: Dean Jones at No Parking Studio
All Instrumentation: Dean Jones plus Jason Surubbi (Upright Bass on Hope is a Verb) and Jessica and Tony Jones (Saxophones on Winning)
Mastering: Alan Douches at West West Side Music
Illustrator: Claudia Robin Gunn
Funded by NZ On Air
Share
View full details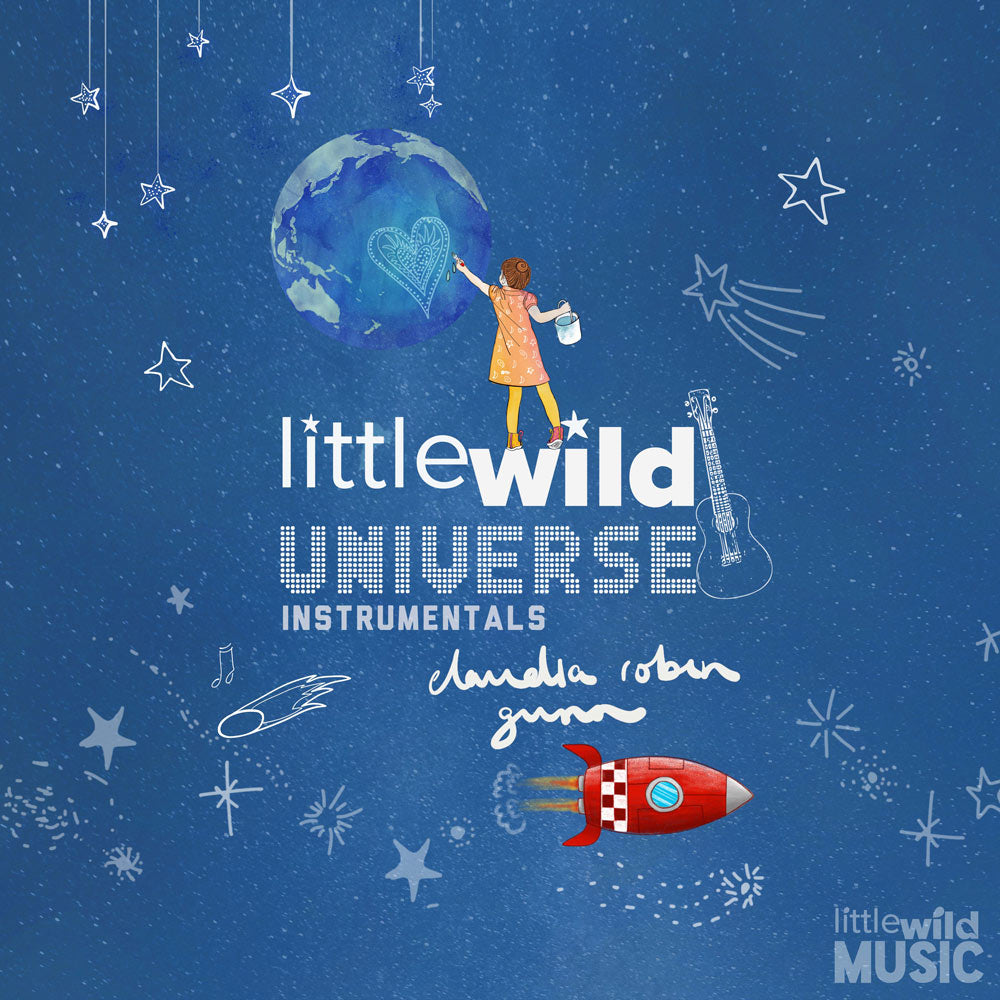 About the Album
Track Listing

1: Little by Little

2: Colours

3: Only One You

4: Firefly

5: Hope is a Verb

6: Winning

7: Superheroes

8: Lettuce Dance

9: Focus on the Good

10: Opposite Miracles

11: Scooter

About the album

Take the incredible way fireflies 🧚🏻 and other creatures that glow have evolved to create their own biological light sources (in fireflies case a chemical reaction involving luciferase, oxygen and ATP), translate that to signify the inner glow in every child, powered by love and belief in themselves and you have the essence of this children's music album Firefly!

Celebrating awe, channeling peace, and framing hope as a state of mind (and action). I combined these motivations and put them into songs, for kids, about things that go together like dancing lettuces and best friend superheroes battling the school bullies (among other things !)

Working with respected and award winning producer and songwriter Dean Jones at No Parking Studio was a collaborative and enlighting process to pull these songs out of the air and onto tape across a period of nearly 2 years. The songs we chose from all the demo's I sent (I'm in Auckland New Zealand, he is in Hudson Valley New York), emerged with their own characters, style and intentions. They shine a spotlight on values like teamwork, grit, self confidence and optimism. I think songs can be like friends so these ones are most likely to skip along like peaceful and welcoming companions for your kids creative play, circle time sessions, road trips and family time. Perhaps they will inspire some questions, and hopefully a meadow full of sparkling self belief in little listeners hearts. 
Reviews
Prism Reviews

'with songs about making new friends, riding scooters, being a firefly, and the list goes on...
She puts her finger on the pulse of what it's like to be a kid, with life's shadows and intimidation, inviting children "Little by Little" into the adventure of life. And if there's any time when we need affirmation instead of competition, it's as a child' (Greg Walker)

Read More at Prism Reviews

Muzic.net.nz

'Experience, musical skill, intelligence and understanding of the audience are all blended effectively in Firefly...
If we consider the work of the Sesame Workshop - when one thinks of classics likeBorn to Add or Feist'sCounting to Four (we ALL have our favourites) this is the tradition to whichFirefly deservedly belongs' (Trevor Faville)

Read More on Muzic.net.nz

Matt's Random Thoughts

'Every song in this album has the power to warm your heart and make you feel accepted and welcome. But the real standout is "Superheroes" as it celebrates not only the power of friendship but one verse here covers a child who has sought refuge from a nation at war....
It feels like Claudia Gunn and Dean Jones have made a match to bring an album that takes Claudia's talent to a whole new level' (Matthew De Guzman'

Read More at Matt's Random Thoughts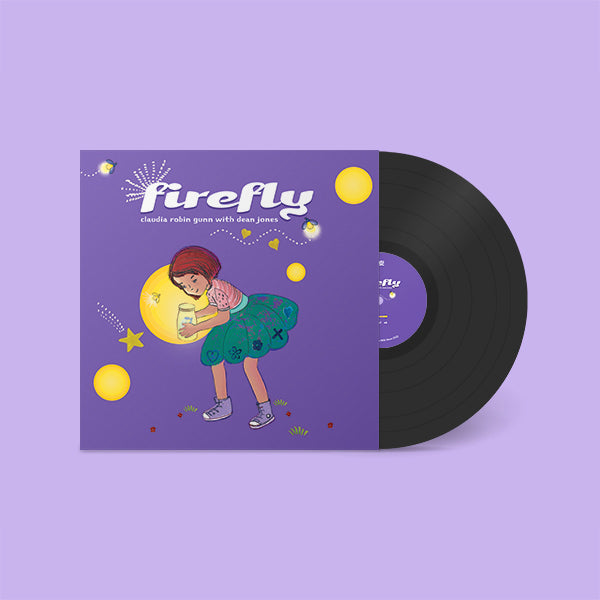 Firefly - Vinyl
Regular price
Sale price
$25.00 USD
Unit price
per
Sale
Sold out
Share
View full details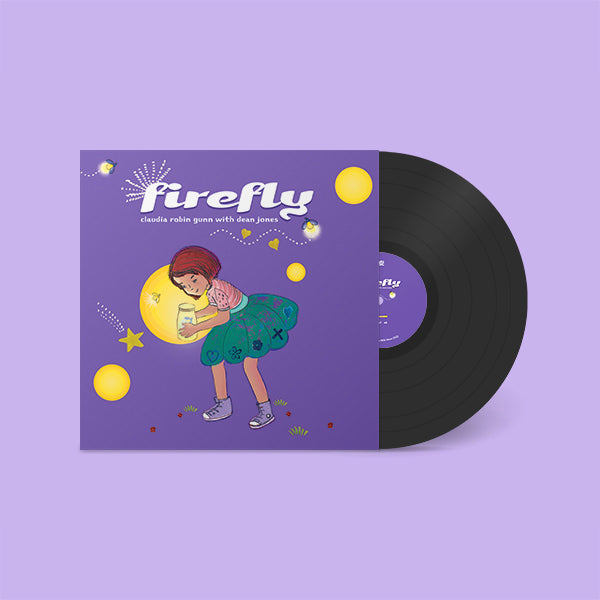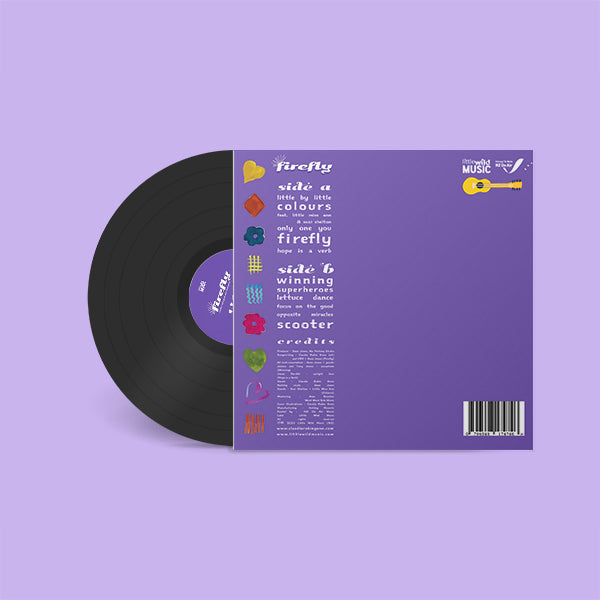 Choosing a selection results in a full page refresh.
Opens in a new window.