Claudia Robin Gunn
Regular price
Sale price
$13.00 USD
Unit price
per
Sale
Sold out
Dive in and listen to the music of our oceans.

24 original children's music tunes celebrating our oceans and the little, wild, and gentle giant creatures that call it home. There are sea shanties and sweet lullabies, ballads, and beats in this collection that sings of ferries and tugboats, glow-in-the-dark sea life, and escaping octopus among many more. Also includes a digital download of the Sing for the Sea Songbook.
Credits

Songwriter/Performer: Claudia Robin Gunn
Producer: Tom Fox at The Sound Room
All Instrumentation: Tom Fox
Trumpet (We Are All Waves): Nick Connor
Mastering: Mike Bloemendal
Illustrator: Elise De Silva
Graphic Design: Claudia Robin Gunn
Science Communicator: Melissa R Gunn


Funded by Creative New Zealand
Share
View full details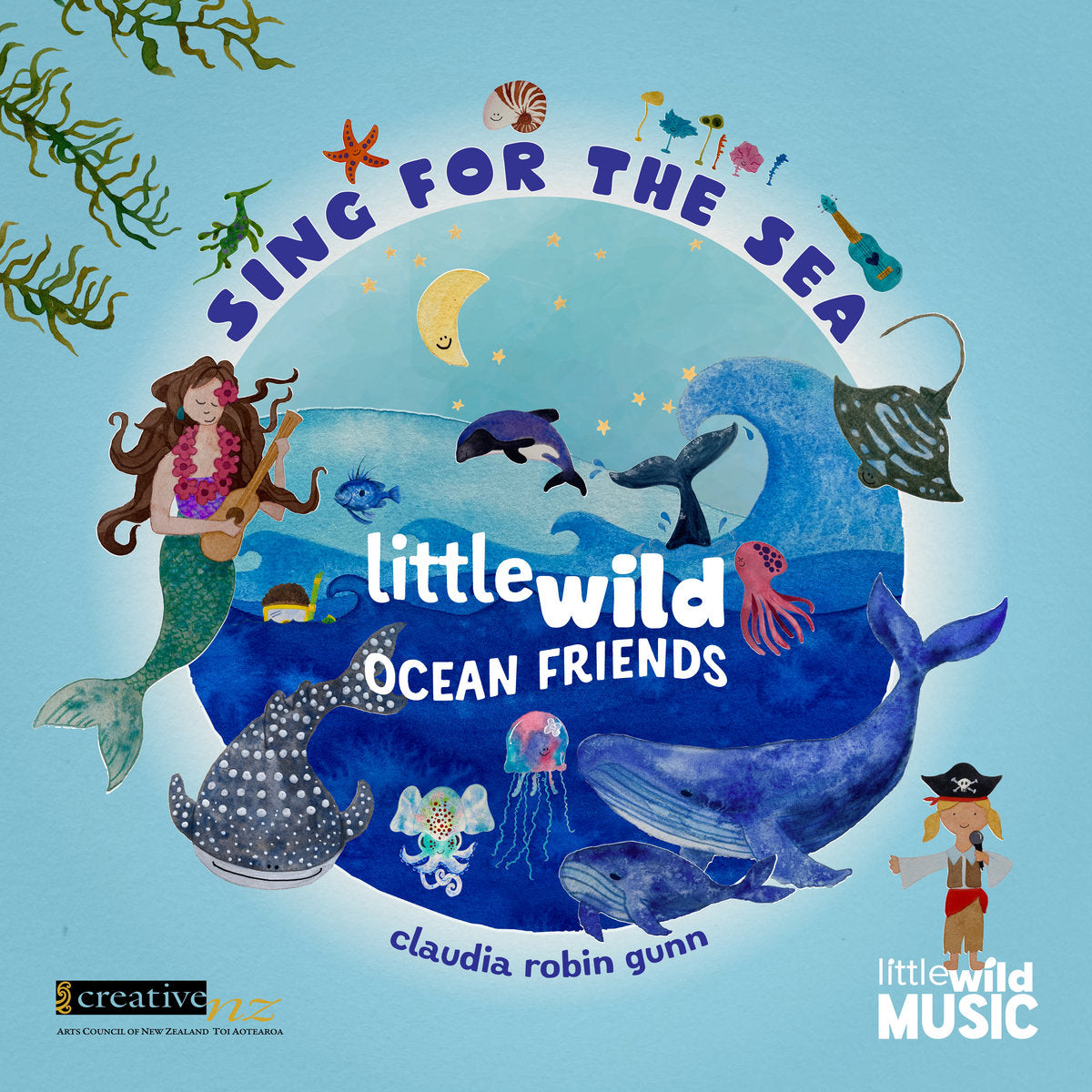 About the Album

MAKE A SPLASH!

Dive into the ocean of your imagination! These original family tunes celebrate children's connection to the oceans and the little, the wild and the gentle giant creatures that call it home. There are songs of ferries and tugboats, glow in the dark sea life and marvellous escaping octopus among many more.

The album was recorded with producer Tom Fox at The Sound Room whose intricate guitar, mandolin and thoughtful arrangements uplift the tunes into an immersive audio experience. 'We Are all Waves' features the trumpet playing of Nick Connor. All songs written and composed by Claudia Robin Gunn. Album art was illustrated by Elise De Silva and designed by Claudia Robin Gunn.

This album was funded by an arts grant from Creative New Zealand and was followed by a second album as part of the same project Sing for the Earth - Little Wild Animals.

Tracklist

1. Baby Blue Whale
2. Baby Butterfly Bobtail Squid
3. Coral Reef
4. Eagle Ray
5. Ferry Song
6. Fish for the Future
7. Glow in the Dark Sharks
8. Imaginary Ocean
9. Inky the Octopus
10. Into the Blue
11. Mermaid Parade
12. Pirate Princess
13. Rockpools
14. Sandcastle Competition
15. Sally Sally Sea Jelly
16. Seashell Lullaby
17. Sea Sponge Land
18. Seaweed Story
19. Sparky the Tugboat
20. The Loneliest Whale
21. Tidy Up the Tide
22. Vitamin Sea
23. We Are All Waves
24. Whale Shark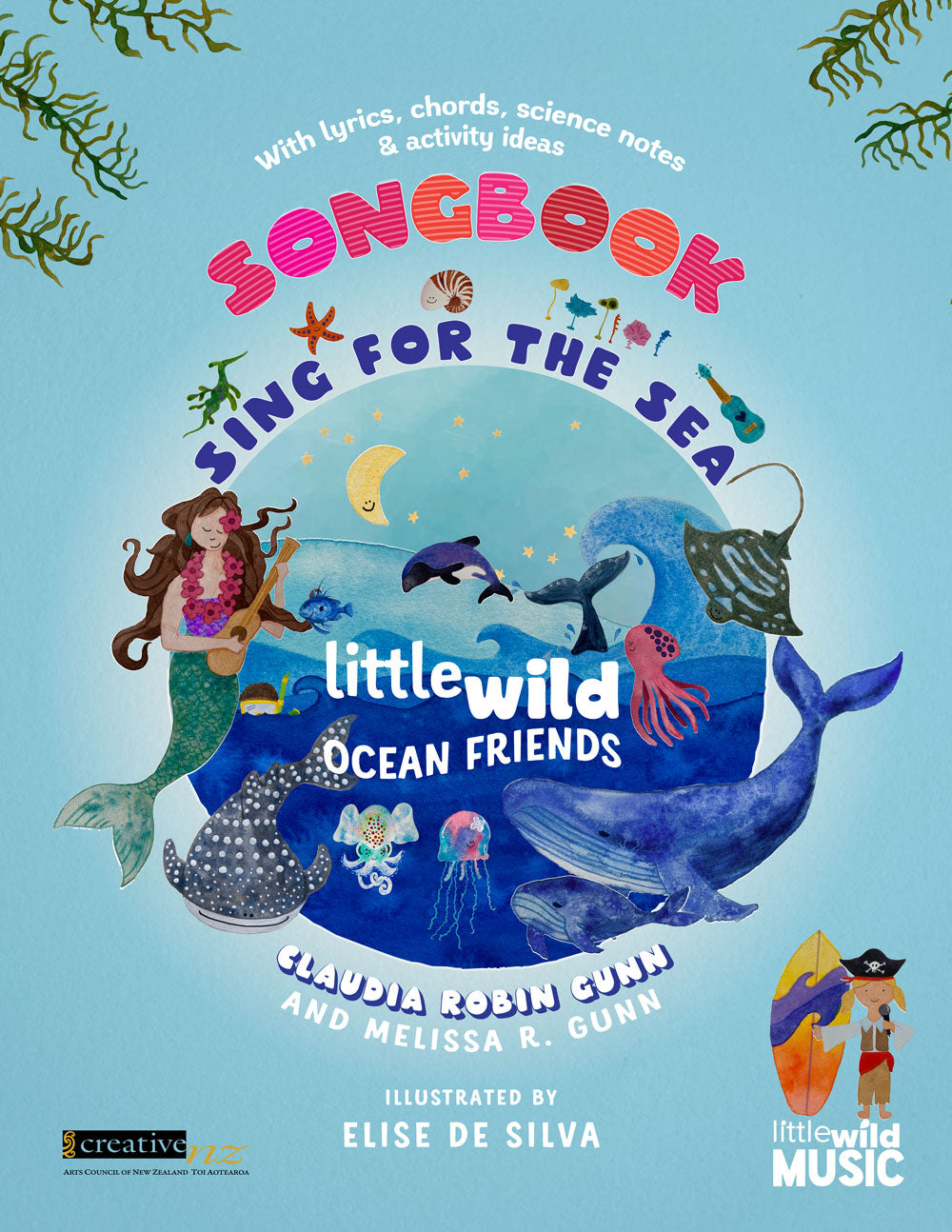 Songbook: Sing for the Sea - Little Wild Ocean Friends
Chords and lyrics for all the songs, plus science notes and suggested activities written by scientist and author Melissa R. Gunn. These notes are intended as a starting point for families and educators to stimulate further curious exploration.
Artist Elise De Silva created unique images for each song, and some of the activity ideas promote further artistic exploration in children's own time as well.
Buy ebook
"When humans sing together that is when real magic happens don't you think? I remember singing with my family and learning all the lyrics of my favourite albums as a child.
Happy swimming and little wild music making!"
"...a gentle and thought-provoking song which ebbs and flows like the waves of the ocean. There's more to this song than meets the ear, as it represents just a small piece of a much bigger picture on display here, but more on that later."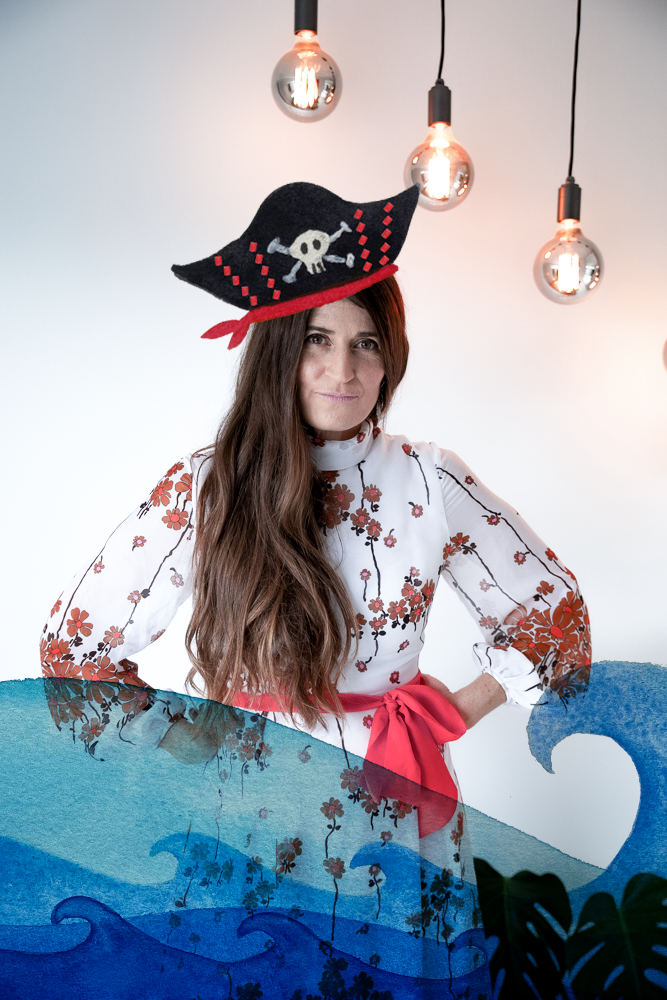 This album goes out to all the little ocean champions who want to help protect our planet and all the earthlings who inhabit it, especially the wonders of the ocean.

Using art as a medium to translate conservation issues into an empowering framework, these songs aim to create a tangible and approachable context through storytelling for children that emphasises human agency, and potential for positive change.
I hope that this theme encourages families in their own conservation actions, and to seek out and support the ocean conservation organisations who are making a difference in the world.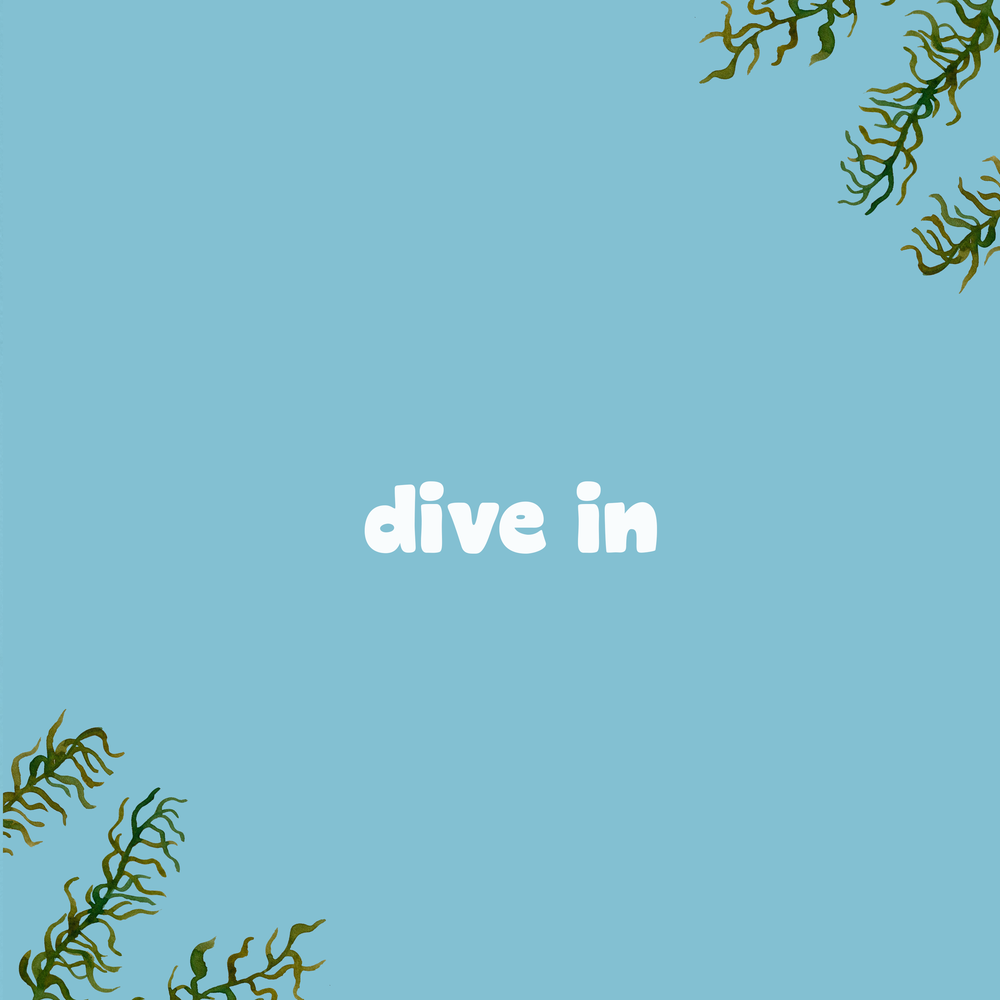 Take a listen to this recent radio show Claudia guest DJ'ed on The Hilltown Family Varierty Show. While the ocean covers 71% of our planet and forms 90% of its habitable space, we humans have encountered maybe only 1/3 of the life forms that call it home. Take an audio adventure in the deep blue sea and connect with a whole range of incredible ocean creatures through song and story in this marine biology-themed episode featuring many kindie music friends' ocean songs. This is music that encourages caring for our environment and understanding the biodiversity in this incredible natural space.
Listen - Hilltown Family Variety Show - Guest DJ Episode on Marine Biology
Choosing a selection results in a full page refresh.
Opens in a new window.